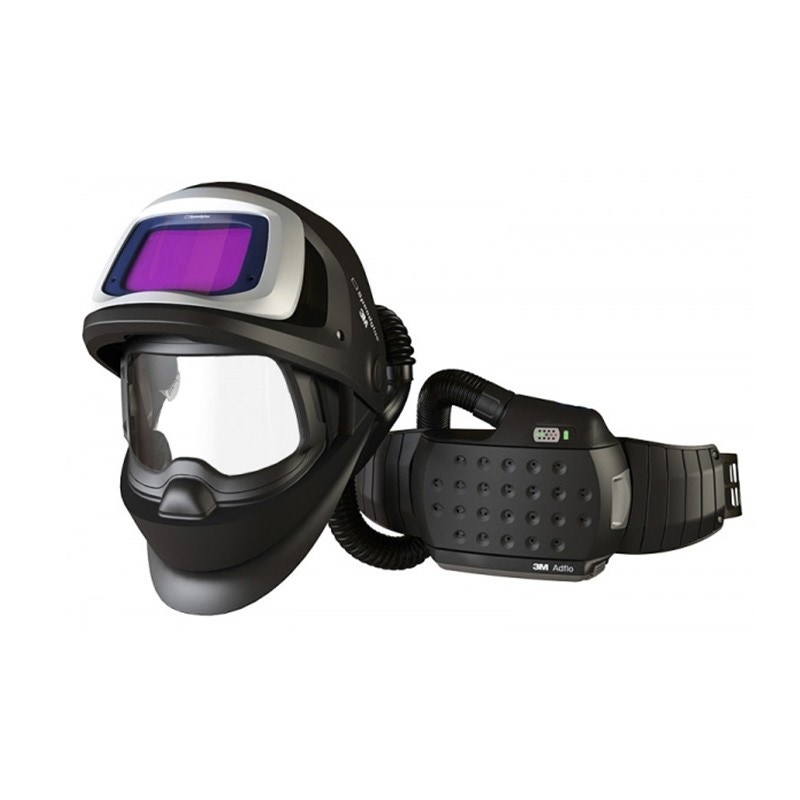 3M Speedglas 9100XX FX Adflo Air Fed Welding Helmet
Special Price
€1,440.00
€1,200.00
Save 35%
Regular Price
€2,227.00
3M Speedglas 9100XX FX Adflo Air Fed Welding Helmet

Lightweight and Comfortable
Welding Filter Shades 5, 8, 9-13
Extra Large Viewing Area: 73mmx107mm
In Stock
Delivery 5-7 Working Days

Christmas Delivery Not Guaranteed
Accessories Included
Speedglas 9100XX FX Welding Helmet
Speedglas Adflo Turbo Unit
Belt
Spark arrester
Pre-filter
Particulate filter
Battery charger
Standard Li-Ion battery
Auto-darkening welding filter
Variable Shades 5.8,9-13
Genuine Speedglas™ SG-90 Product Carry Bag for your 3M™ Adflo™ Powered Air Purifying Respirator (PAPR) system.
Bag is a large 22" L X 17.5" W X 8" H and is designed to fit your Speedglas™ welding hood
Adflo™ PAPR and other accessories.
Essential Consumables for all Speedglas 9100 helmets with Adflo Systems
Properly maintaining your Adflo PAPR system can have a number of benefits from both a productivity and safety perspective. We strongly recommend you visit our Time to Replace page for important information on what essential consumables are needed for your system and when vital components should be replaced.
Special Price
€1,440.00
€1,200.00
Save 35%
Regular Price
€2,227.00
Warranty
This product has 1 years warranty
3M Speedglas 9100XX FX Adflo Air Fed Welding Helmet
Lightweight and Comfortable
Welding Filter Shades 5, 8, 9-13
Extra Large Viewing Area: 73mmx107mm